Caprese Salad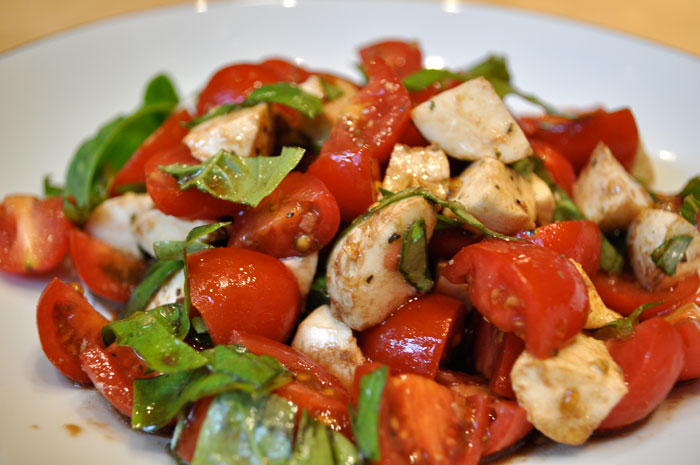 I love this fresh summer dish! I made this with basil picked from my garden today. I am looking forward to making this again soon with my own tomatoes.
Ingredients:
1 pint cherry tomatoes, buy viagra quartered
4-oz fresh mozzarella, cut into bite size pieces
10 fresh basil leaves, chopped
1 Tbs. olive oil
3 Tbs. balsamic vinegar
a few shakes of Trader Joes 21 Seasoning Salute (or sub your favorite multi-seasoning)
season to taste- salt, pepper
Directions:
Toss all ingredients in a bowl.
Allow 30 minutes before eating to allow flavors to mix.