Cranberry, Apple and Walnut Relish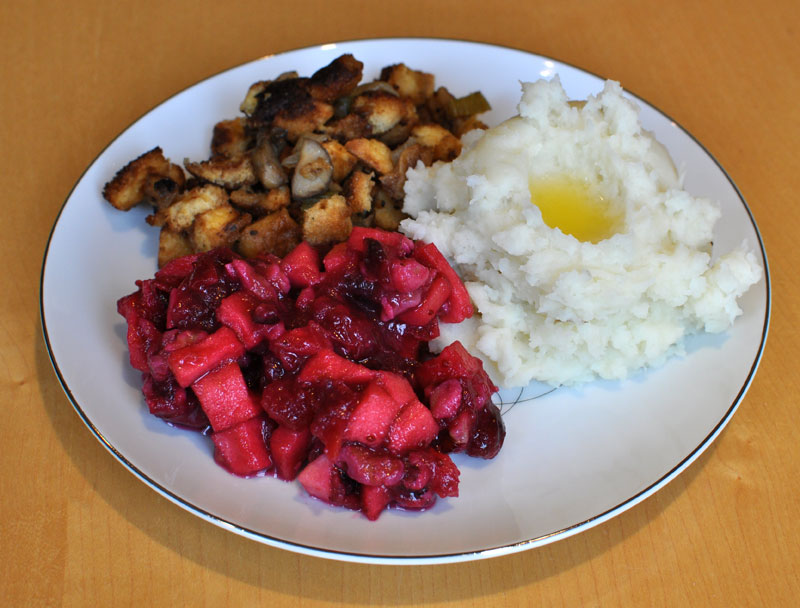 I found this recipe in Cooking Light in 2004 and make it every year for the holidays. You can make this relish up to three days ahead, then store in the refrigerator. Walnuts add a nice crunch and richness.
Ingredients:
1 cup sugar
½ cup ⅔cranberry apple juice
1 pound (1 bag) of fresh cranberries
4 cups diced peeled Granny Smith apples
⅔ cup coarsely chopped walnuts
Directions:
Combine sugar, juice, and cranberries in a large saucepan. Bring to a boil over medium heat. Reduce heat; simmer for 15 minutes or until cranberries pop and mixture thickens.
Remove from heat; stir in apples and walnuts. Spoon into a bowl; cool. Cover and chill at least 4 hours.